About Us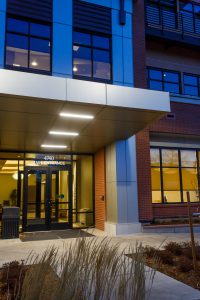 Our Story
Boulder Surgery Center opened in 2005 as the manifestation of dreams held by forward-thinking surgeons and Boulder Community Health to create a joint ventured center of surgical excellence.  The facility's surgeons focus on the treatment of acute or chronic injuries or degeneration of the musculoskeletal system.  They represent general orthopedics, sports medicine, hand specialists, podiatry foot and ankle specialists, and physiatrists who specialize in the treatment of spine related pain. Boulder Surgery Center is the preferred surgical facility of orthopaedics specialists in Boulder.
Located in one of the nation's most active communities, surgeons at Boulder Surgery Center perform a wide variety of cases.  Our patients range from elite athletes to weekend warriors.  When an injury or chronic condition requires surgical intervention, Boulder Surgery Center is an orthopedic center of choice.  Like hospitals, we use sophisticated equipment, skilled professionals and board certified anesthesiologists.  However, unlike hospitals that offer a broad range of services, Boulder Surgery Center is exclusively designed for short-stay orthopedic procedures.
At Boulder Surgery Center, we provide world-class care.  We recruit only seasoned and experienced registered nurses and para-professionals.  We extend  personalized care to every patient throughout each step of the process.